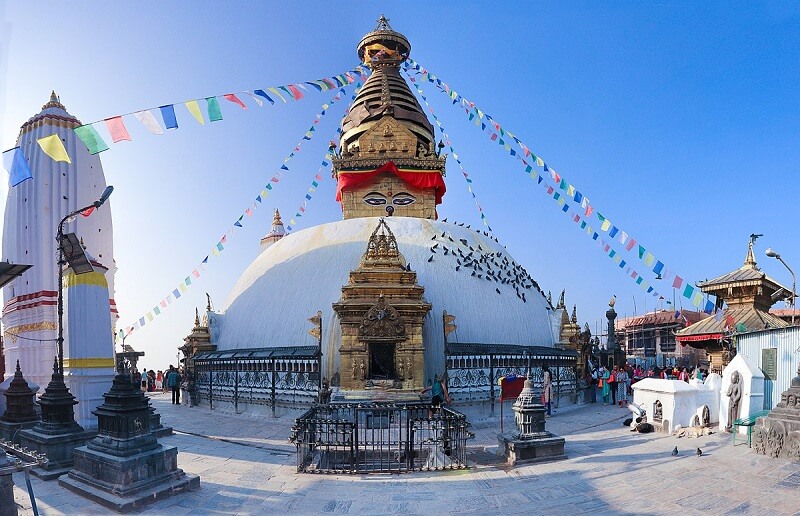 Nepal, nestled in the lap of the majestic Himalayas, is a paradise for adventure seekers, nature lovers, and spiritual enthusiasts alike. With its rich cultural heritage, breathtaking landscapes, and warm hospitality, Nepal offers a unique travel experience. Whether you're planning a trek to Mount Everest Base Camp or exploring the ancient temples of Kathmandu, here are some top tips to make your Nepal tour truly unforgettable.
1. Research and Plan Ahead
Before embarking on your Nepal tour, it's essential to do thorough research and plan ahead. Consider the best time to visit Nepal, based on weather conditions and popular festivals. Identify the regions and attractions you wish to explore, and create a detailed itinerary. Research trekking routes, permits, and accommodation options to ensure a smooth and hassle-free journey.
2. Choose the Right Season
Nepal experiences distinct seasons, each offering a unique experience. The spring (March to May) and autumn (September to November) seasons are generally considered the best time to visit. The weather is pleasant, with clear skies and vibrant landscapes. However, each season has its charm, and depending on your preferences, you can choose to visit during the monsoon (June to August) or winter (December to February).
3. Explore Kathmandu Valley
Kathmandu, the capital city of Nepal, is a vibrant hub of culture, history, and spirituality. Explore the UNESCO World Heritage Sites, such as Durbar Square, Pashupatinath Temple, Boudhanath Stupa, and Swayambhunath. Immerse yourself in the rich cultural tapestry of Nepal by visiting ancient palaces, shrines, and bustling markets. Engage with the locals and savor the traditional Nepali cuisine.
4. Trekking in the Himalayas
Nepal is renowned for its breathtaking trekking routes that offer unparalleled views of the Himalayan peaks. Whether you're a seasoned trekker or a novice adventurer, there's a trek for everyone. Popular treks include the Everest Base Camp trek, Annapurna Circuit trek, and Langtang Valley trek. Ensure you have the necessary permits, hire a certified guide, and pack appropriate gear to make the most of your trekking experience.
5. Experience Wildlife and Nature
Nepal is home to diverse flora and fauna, including endangered species like the Bengal tiger and one-horned rhinoceros. Visit national parks like Chitwan and Bardia to witness the beauty of Nepal's wildlife up close. Embark on a jungle safari, go bird watching, or take a canoe ride along the rivers. The serene beauty of Nepal's nature reserves will leave you awe-inspired.
6. Engage in Local Culture
To truly immerse yourself in the Nepalese way of life, interact with the locals and participate in cultural activities. Attend traditional dance performances, learn to cook Nepali cuisine, or spend a night in a homestay. Engaging with the local community will give you a deeper understanding of Nepal's rich cultural heritage and traditions.
Conclusion
A Nepal tour offers an array of experiences, from thrilling adventures in the Himalayas to serene moments of spiritual enlightenment. By planning ahead, choosing the right season, exploring the Kathmandu Valley, embarking on a trek, experiencing wildlife, and engaging with local culture, you can make your Nepal tour an unforgettable and cherished memory. So, pack your bags, embrace the beauty of Nepal, and get ready for an extraordinary journey of a lifetime.