Gran Canaria is very popular across the world for its beauty. People from different corners of the world visit this place every year to enjoy their vacations. Gran Canaria is known for its undulating mountains, diverse landscape, pine forests, stunning coastline, and cave dwellings. This island resembles a little ball, like a miniature continent. It is covered in wide and diverse landscapes, making it impossible not to be in awe of the stunning topography. It is just 50 kilometres across and has everything we could possibly need for a fantastic vacation.
Being that Gran Canaria has so much to offer, a trip there would not be complete without taking a highlights tour. This journey starts by loading up tourists from the southern island's resort areas before traveling to Arucas. There are so many tourism companies available online who can plan a trip for you.
This Is Grand Canaria.com is one of the most popular tourism companies, that can plan a trip for you. Whether you wanted to enjoy buggy tour or horse riding or jeep safari or a submarine trip, do contact them, and they will do their best for you. As they charge very reasonably for their services, you need not worry about your budget. Read on to know about the things to do in Gran Canaria.
Visit the beautiful sandy beaches there with your loved ones. Some of the famous beaches which you must visit here include Puerto Rico, Playa des Ingles, Mogan, etc. But you may find crowds at these beaches. If you want to visit a beach that looks peaceful visit Las Maranuelas or Pacito Bea. To enjoy your Gran Canaria trip, plan everything properly. From booking your tickets to accommodation, you must take care of every small thing, to enjoy your trip maximum.
Book your flight tickets in advance always. Flight tickets will be usually high during the peak tourism season, and booking in advance gives you an opportunity to save money. The same is applicable in the case of booking your accommodation as well. You will find some amazing resorts there near the beaches. Find a good resort from the options available there and enjoy your vacation.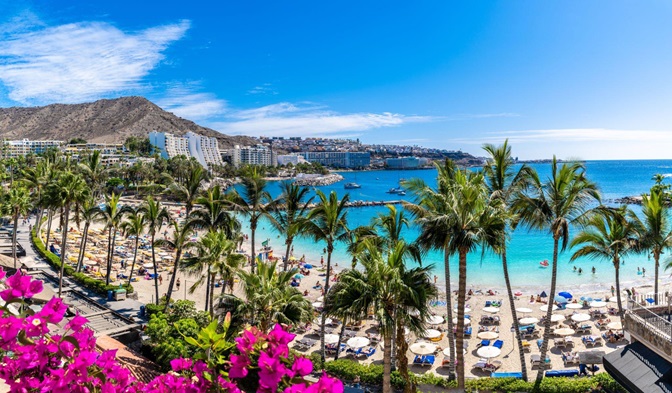 Image Credit: https://www.istockphoto.com/photo/landscape-with-anfi-beach-and-resort-gm1195445263-340742404?phrase=Gran%20Canaria
Some of the important things that you must consider when choosing a resort include –
Choose the resorts which are well maintained. Cleanliness is something that you must take care of when choosing a resort. Otherwise, this can affect your whole trip.
Price is something that most people look at when choosing a resort. However, looking at the price alone isn't the thing. Along with the price, you must also look at the facilities at the resort.
Choose a resort where the food tastes awesome.
Consider how much time you will spend in the resort. If you spend more time at the resort, look for the amenities like a coffee maker, free Wi-Fi, a mini bar, etc. The brochure often includes a list of them. If you are unclear and these are significant to you, make a call to the resort and enquire.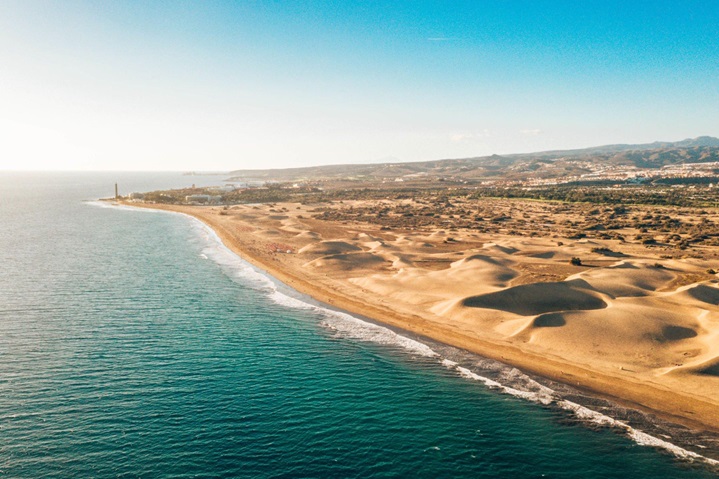 Image Credit: https://www.istockphoto.com/photo/aerial-maspalomas-dunes-view-on-gran-canaria-island-gm1071168996-286649512?phrase=Gran%20Canaria
Some of the other things that you must do when you visit Gran Canaria include –
Gran Canaria is a well-liked golf destination because of its great weather throughout the year. Golfing is a terrific sport to try out during the winter because the weather is pleasant and springlike. Gran Canaria is home to up to eight stunning golf courses.
Gran Canaria is a small island, but driving is the best way to see it. The picturesque coastline roads and meandering mountain routes undoubtedly tempt road trip enthusiasts. Take your time discovering Gran Canaria's hidden gems by renting a car. There are viewpoints, historical landmarks, and cave homes that create excellent photo opportunities.
Do enjoy the submarine trip if you want to make your Gran Canaria a very memorable one in your life.
Due to its advantageous location and lovely sunshine per year, Gran Canaria is perhaps the ideal place to view sunsets. Why not go for a sunset stroll along the coast close to Faro Maspalomas? We advise sticking to the southern coast if you love to watch the sunsets.
Water sports are extremely popular in Gran Canaria, including jet skiing, sailing, parasailing, and windsurfing. Do try them and you will love the experience.