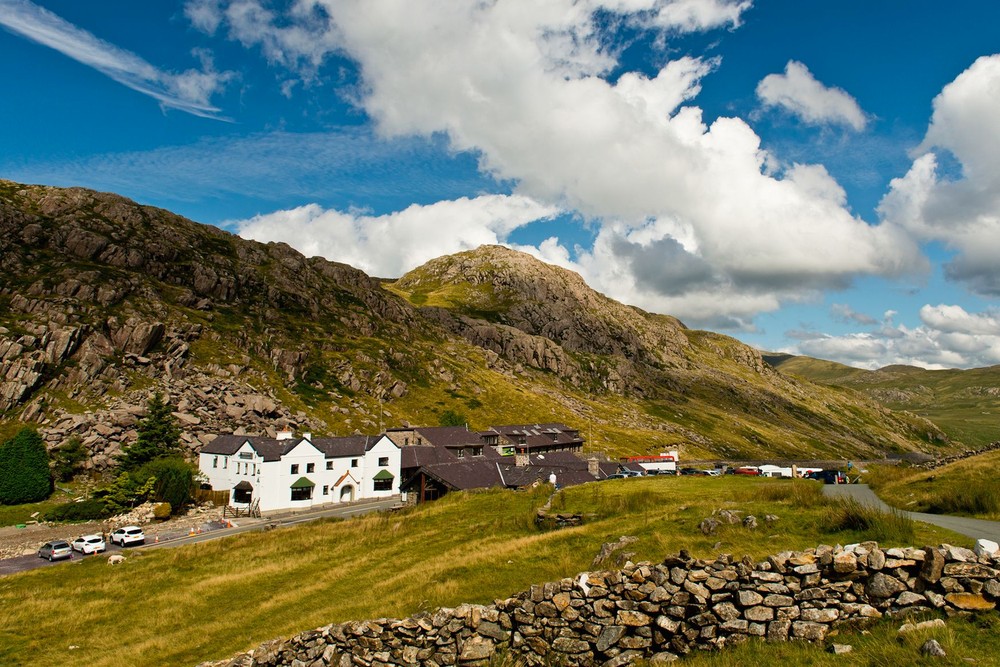 Snowdonia is a magical destination, filled with breathtaking landscapes and charming villages. It is the perfect place to get away from the hustle and bustle of everyday life. Whether you're looking for an adventure-filled holiday or simply want to relax and take in the stunning scenery, staying in a Snowdonia hotel is the perfect option. In this blog post, we'll be looking at five reasons why you should stay in a Snowdonia hotel and why it's a great choice for your next holiday.
1) Snowdonia is drop-dead gorgeous!
Nestled in the North Wales countryside, Snowdonia is a stunning area of natural beauty. Surrounded by rolling hills and verdant valleys, it is a place of tranquillity and peace. The rugged landscape is home to majestic mountains, lush forests, crystal clear lakes and shimmering rivers – a perfect escape from the hustle and bustle of everyday life. The area offers plenty of opportunities for outdoor activities such as hiking, biking, fishing and more, making it the ideal spot for an unforgettable holiday. Whether you're looking for a peaceful getaway or an adrenaline-filled adventure, Snowdonia has something for everyone!
2) Relax and Escape the Craziness of everyday life
There is something truly special about Snowdonia that will help you to escape the stresses of everyday life. Whether you are looking to take a break from the hustle and bustle of the city or just need some time to relax and reflect, a Snowdonia hotel provides the perfect opportunity to do just that. With its breathtaking mountain views, lush green valleys and tranquil lakes, it's easy to understand why Snowdonia is one of the most popular holiday destinations in Wales.
The great thing about staying in a Snowdonia hotel is that you can tailor your stay to your own needs. If you're feeling adventurous, there are plenty of outdoor activities to explore such as walking, cycling and climbing. For those looking for a more relaxed atmosphere, you can take in the stunning views from your window or perhaps enjoy a leisurely stroll through one of the beautiful valleys. Whatever your idea of relaxation is, Snowdonia is sure to provide it.
The hotels in Snowdonia offer a variety of packages to suit every budget and taste. From luxurious spa resorts to traditional pubs, there is something to suit everyone. You can also enjoy a variety of on-site facilities such as restaurants, bars and leisure centres. Whatever you decide, you can be sure of having a wonderful experience that will help you to get away from it all and relax.
3) The hotels in Snowdonia are some of the best in Wales
Snowdonia is home to some of the most beautiful and classic old buildings that have been carefully preserved and renovated to offer the perfect accommodation for travellers.
Whether you are looking for a romantic getaway or a family holiday, you can be sure that the hotels in Snowdonia will provide you with all the comfort and amenities you need. With a wide range of dining options, from fine dining to traditional pubs, you can be sure to find something to please everyone's taste buds. So if you're looking for a relaxing break away from it all, then the hotels in Snowdonia may be just what you need.
4) Welsh food and drink are to die for
Wales is known for its fresh, natural produce, so it's no surprise that Welsh cuisine is full of flavour and the perfect accompaniment to a stay in Snowdonia. Traditional dishes such as rarebit (melted cheese on toast) and roast lamb are sure to tantalise your taste buds, while seafood fans should try locally caught mussels or cockles. For dessert, try a Welsh-style cheesecake made with local Caerphilly cheese and cream, or indulge in some delicious Welsh cakes. Wash it all down with an ale from one of the many local breweries, or sample a Welsh gin! Whatever you choose, you're sure to find something to tickle your taste buds and leave you wanting more!
5) The perfect base to explore the surrounding area
When staying in Snowdonia, you'll be surrounded by incredible sights, sounds and experiences. With Snowdonia National Park at your doorstep, the possibilities for exploration are almost endless! Whether you choose to take a leisurely stroll in the park or tackle one of Wales' highest peaks, you're sure to find something to keep you occupied. If you're feeling particularly adventurous, why not try mountain biking or climbing?